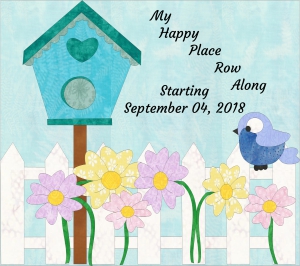 I didn't get a post created yesterday. I was so busy trying to finish up Sam and Sam for a release that I simply forgot to get the post written, so today I'll do three of the giveaways and do another three tomorrow or Saturday…
In the meantime, some silly chitchat on website stuff… I have now secured my site to an https address. Please check the address and see if it will open for you in an https environment. I want everyone to be able to view my blog, so it was a necessary change that I've been putting off doing for quite some time. Thank you to Pat for writing me about the error she was receiving. It made me get off my duff and make the switch. You can actually view the blog without the https environment, but if you want the security that https brings, you might like to make the switch yourself.
On to the cool giveaways today… From Hoffman Fabrics, we have
3 of there precut bundles.
The hexagon packs Value at $30.00 each
The Open and Sew kit is a Value of $75.00
Shipping Is International
Winner Pays Shipping
From Anita Goodesign
The Perfect Sewing Room Value $250.00
Anita's Sampler Value $250.00
Stitchin In The Kitchen Value $250.00
Country Tile Scenes Value $99.95
Shipping Is International
Winner Pays Shipping
All will ship via Priority Mail due to weight and Value
and from Nancy Scot of Masterpiece Quilting
You can view a preview of Nancy's book here on Amazon.
Value $17.98
Shipping Is International
and just for fun… I am liking the display from my stairs… Why didn't I ever think of that before? Its so easy to make things stand up even… sheesh..
Tomorrow I am participating in the Fabulous Freebies blog hop, so be sure to stop in and see what I have created for this hop…
---
I am an affiliate of the above companies when you click one of these links and purchase something, I earn a little bit of a commission with it. I use this money to help maintain my website and offer my free patterns to you. Every little bit helps, thank you so much for clicking and for your support. I don't just offer up these brands to you I actually use their products and shop at these places. I would never partner with someone whose products I didn't use.
---
Please, remember it takes 2 minutes to comment, please say Thank You, whether you downloaded a free pattern, read a tutorial, or just learned something new.  It takes time for people to write a post, take pictures, make a project or even write a pattern.
Let them know you appreciate it.
If your comment doesn't show up after you post it, it's most likely gone to the spam folder. I will see it and approve it, unfortunately, it just means something about your email address caught my spam filter's eye.