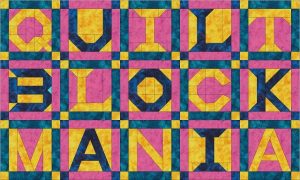 It's time for Quilt Block Mania again for August 2020. This month's theme is Back To School and there are many absolutely fabulous blocks to download for your fun piecing delight.
All the blocks are 12-inch blocks and range from pieced, to applique, to even paper piecing and other techniques.
Most downloads are available all month long and some designs will keep their patterns free forever. Some of them will make you go thru a cart (such as mine), and others will make you sign up for a newsletter to get your block.
So have a peek inside and see my block, and everyone else's. Clicking the image links will open directly to those web pages for the patterns and my pattern image will take you to the shopping cart.
Continue reading