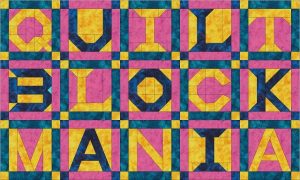 It's time for Quilt Block Mania again for August 2020. This month's theme is Back To School and there are many absolutely fabulous blocks to download for your fun piecing delight.
All the blocks are 12-inch blocks and range from pieced, to applique, to even paper piecing and other techniques.
Most downloads are available all month long and some designs will keep their patterns free forever. Some of them will make you go thru a cart (such as mine), and others will make you sign up for a newsletter to get your block.
So have a peek inside and see my block, and everyone else's. Clicking the image links will open directly to those web pages for the patterns and my pattern image will take you to the shopping cart.
My pattern for you this month is this very cute little owl, named after my Grandma, she loved owls.
Presenting Edna The Owl Gets Ready For School
Please click the image to go directly to the download page.
You can find the full purchased versions below in Edna and Eddy
Please click the image to go directly to the pattern page.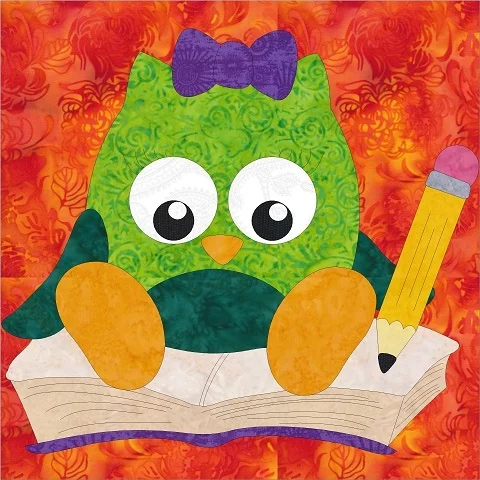 The full pattern includes 3 sizes in 9, 12, and 15-inch sizes.
Artwork Inspired by Pretty Grafik
SVG Cutting Files are Included for the pattern
---

I am an affiliate of the above companies when you click one of these links and purchase something, I earn a little bit of a commission with it. I use this money to help maintain my website and offer my free patterns to you. Every little bit helps, thank you so much for clicking and for your support. I don't just offer up these brands to you I actually use their products and shop at these places. I would never partner with someone whose products I didn't use.
---
Please remember it takes 2 minutes to comment, please say Thank You, whether you downloaded a free pattern, read a tutorial, or just learned something new. It takes time for people to write a post, take pictures, make a project or even write a pattern.
Let them know you appreciate it.
If your comment doesn't show up after you post it, it's most likely gone to the spam folder. I will see it and approve it, unfortunately, it just means something about your email address caught my spam filter's eye.