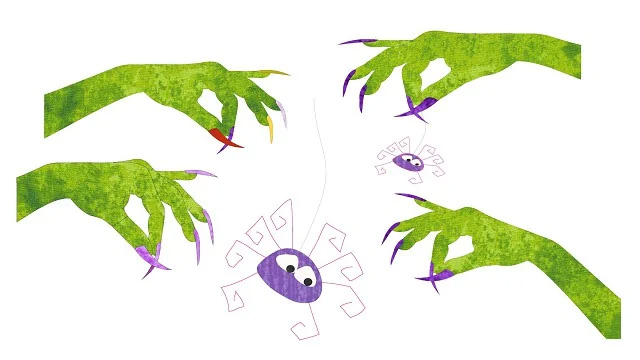 Heya Everyone..
Perhaps you remember my ghoulish hand from Wicked 3 in 2013.
Last year I added it to my wallhanging for the Black Cat Blog Hop..
Many of you have requested this pattern over the years, and I have finally released it as a quilt pattern.
I added some extra hands to this pattern, I elongated the arm, added it to a corner, and added a spider.. as a bonus part of the pattern I have added more spiders in various sizes including one for a mugrug.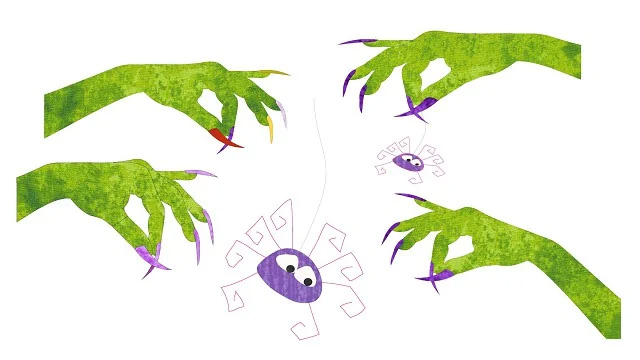 Each of the arms come in a variety of sizes:
The original hand comes in 8×5, 10×7, and 12×9
The hand with the spider comes in 8×5, 10×7, and 12×9
The hand in a corner comes in 9×4, 10×5, 12×7, and 15×10
The elongated hand comes in 15×10 only.
Extra spiders are 9×6, 12×7, and 15×10 with a special mugrug size of 6×9.
If you like you can read more about the above wallhanging I put the ghoulish hand in here.
I hope you enjoy my Ghoulish Hand.
Artwork by Delightful Doodles
Pattern by Marian Pena of Seams To Be Sew