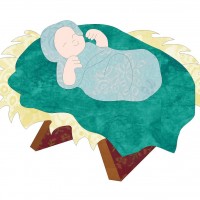 Welcome to the last day of Oh Holy Night. It's been a wonderful experience bringing this series to you each week.
I appreciate your patience during the few weeks I had to delay because of other obligations, but I think it's been worth the wait.
Oh Holy Night is my second BOM Finish since opening my blog in 2013.
Continue reading